Jan D'Alvise
President and CEO
Ms. D'Alvise has extensive experience the life science industry, having held executive positions in companies commercializing pharmaceuticals, diagnostics, medical devices, and drug discovery research tools. Prior to joining Acasti in mid-2016, Ms. D'Alvise was the President and Chairman of Pediatric Bioscience. Before that, she was the CEO of Gish Biomedical, a cardiopulmonary medical device company. Prior to Gish, Ms. D'Alvise was the CEO of the Sidney Kimmel Cancer Center (SKCC), a drug discovery research institute, the Co-Founder/President/CEO/Chairman of NuGEN, Inc., and the Co-Founder and Executive VP/COO of Metrika Inc. Ms. D'Alvise built NuGEN and Metrika from technology concept through to successful regulatory approvals, product introduction and sustainable revenue growth. Prior to her experience as an entrepreneur, Ms. D'Alvise held the positions of VP of Drug Development at Syntex/Roche and Business Unit Director of their Global Pain and Inflammation business, and VP of Commercial Operations at SYVA (Syntex's clinical diagnostics division). She began her career with Diagnostic Products Corporation where she ran global sales, marketing and service. Ms. D'Alvise has a B.S. in Biochemistry from Michigan Technological University. She has completed post-graduate work at the University of Michigan, Stanford University, and the Wharton Business Schools. Ms. D'Alvise is currently on the board of Spectral Medical (EDT.TO), a late stage theranostic company advancing therapeutic options for sepsis and septic shock, as well as the commercialization of a new proprietary platform targeting the renal replacement therapy market, and The ObG Project, a private digital media company delivering real-time medical information to physicians. She has previously served on the boards of numerous private companies and non-profits.
Mr. Canan is an accomplished business executive with over 34 years of strategic, business development and financial leadership experience. Mr. Canan recently retired from Merck & Co., Inc. where his last senior position was as Senior Vice-President, Global Controller, and Chief Accounting Officer for Merck from November 2009 to March 2014. He has managed all interactions with the audit committee of the Merck board of directors, while participating extensively with the main board and the compensation & benefits committee. Mr. Canan serves as a director of REV Group, a public company, where he chairs the audit committee. Mr. Canan also provides consulting services to Willow BioPharma, a Canadian start-up, engaged in the acquisition and development of legacy pharmaceutical assets. He also serves on the board of trustees of Angkor Hospital for Children, where he also chairs the audit & risk committee. Mr. Canan is a graduate of McGill University, Montreal, Canada, and is a Canadian Chartered Accountant.
Mr. Olds is President and Chief Executive Officer of the NEOMED Institute, an R&D organization dedicated to advancing Canadian research discoveries to commercial success. Prior to NEOMED, he was the Chief Operating Officer of Telesta Therapeutics Inc., a TSX-listed biotechnology company. In 2016, he led the successful sale of Telesta to a larger public biotechnology company. Prior to Telesta, he was President and Chief Executive Officer of Presagia Corp., and Chief Financial Officer and Chief Operating Officer of Aegera Therapeutics. At both Telesta and Aegera, Mr. Olds was responsible for raising more than $100 million in equity financing and leading regional and global licensing transactions with life sciences companies.
Mr. Olds is currently Lead Director of Goodfood Market Corp (TSX:FOOD), Chairman of Oxfam Quebec and Director of Presagia Corp. He has extensive past corporate governance experience serving on the boards of private and public for-profit and not-for-profit organizations. He holds an MBA (Finance & Strategy) and M.Sc. (Renewable Resources) from McGill University.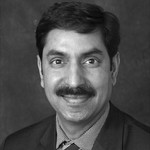 Vimal Kavuru, RPh
Director
Mr. Kavuru has created and led several pharmaceutical companies. Mr. Kavuru brings, in his vision and management, a broad-based understanding of the global pharmaceutical industry with expertise in strategic planning, product and business development, and operations. In addition to serving as the Chairman of the Grace board of directors, Mr. Kavuru is the founder, chairman and Chief Executive Officer of Rising Pharma Holdings, Inc., a U.S. generic pharmaceutical company, and Acetris Pharma Holdings, LLC, a generic pharmaceutical company serving U.S. government agencies. Previously, Mr. Kavuru founded Citron Pharma & Lucid Pharma, which were sold to Aceto Corporation in 2016, Casper Pharma LLC, an emerging specialty brand pharmaceutical company, and Gen-Source RX, a national distributor of generic pharmaceuticals that was acquired by Cardinal in 2014. In 2007, Mr. Kavuru also co-founded Celon Labs, a specialty oncology and critical care pharmaceutical company acquired by Zanzibar Pharma, a portfolio company of CDC Group. He is a registered pharmacist in the state of New York, holds a B.S. in Pharmacy from HKE College of Pharmacy, Bulgarga, India, and attended Long Island University, Brooklyn, New York with specialization in industrial pharmacy.
Michael L. Derby
Director
Mr. Derby brings more than two decades of experience and a proven track record within the biopharmaceutical industry, with particular expertise in strategic drug repurposing. Having founded or co-founded seven biopharmaceutical companies, he most recently launched TardiMed Sciences LLC, a company creation and investment firm in the life sciences. TardiMed has formed, capitalized and advanced multiple biopharmaceutical companies through development, including Timber Pharmaceuticals, Inc. (NYSE: TMBR), PaxMedica, Inc. and Visiox Pharma LLC. Mr. Derby has served as Executive Chairman of the Board of Directors for all of these companies. Prior to TardiMed, Mr. Derby co-founded Castle Creek Pharmaceuticals, which he built into a multi-product, late clinical stage company focused on treating rare and debilitating dermatologic conditions. He also founded Norphan Pharmaceuticals, a biopharmaceutical company focused on the development of drugs for orphan neurologic disease, which he led through its early stages prior to selling the company to Marathon Pharmaceuticals in 2013. Prior to founding and managing life sciences companies, Mr. Derby was a private equity investor and venture capitalist, and also worked in management roles at Merck & Co. and Forest Laboratories. Mr. Derby holds an M.B.A. from New York University's Stern School of Business, an M.S. from the University of Rochester, and a B.S. from Johns Hopkins University.